Welcome to ThePondMC
Welcome to ThePondMC! A Minecraft server by DuckyTheGamer. We are happy to finally bring you the official server for DuckyTheGamer.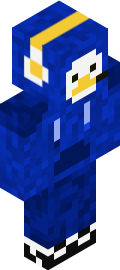 How to join ThePondMC on
Minecraft Java
CATCH UP ON THE LATEST NEWS:
ThePondMC Skyblock Season 3 Official Announcement & FAQ for Skyblock Season 3 We're extremely excited to finally end Season 2. It's been a long one. We're gonna jump right into this announcement...
Welcome to ThePondMC! A...