Welcome to ThePondMC
Welcome to ThePondMC! A Minecraft server by DuckyTheGamer. We are happy to finally bring you the official server for DuckyTheGamer.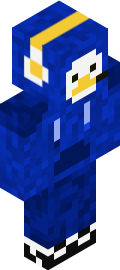 How to join ThePondMC on
Minecraft Java
CATCH UP ON THE LATEST NEWS:
Season 4 is now live! Come experience Season 4 on ThePondMC. A Minecraft Cross-Platform Multiplayer Server! Skyblock GUI: We have added a brand new GUI accessible to everyone. In this GUI you...
ThePondMC Skyblock Season...
Welcome to ThePondMC! A...